A few weeks ago, together with JTI UK Team we have started  to work on the new gantry project which should be an answer to the current situation in the UK. From one side menthol ban has reduced the RMC/CTP category for around 10%, and from the other hand RRP category is still rising and the new brands are coming to the offer every month. The effect of the first conceptual work was a new concept for gantry units which could be based on the perfect.ONE system. The main require of JTI UK was to received gantry solution which is ready to well manage all the categories from gantry planogram. New Category Managment Solution (CMS gantries) should be also easy to install and ready for all future changes as well as for the RRP restrictions.
Based on these requires we have designed CMS as a modular system which allow to have four main widths of CMS specifications and used the same components and modules.
Full presentation of CMS >>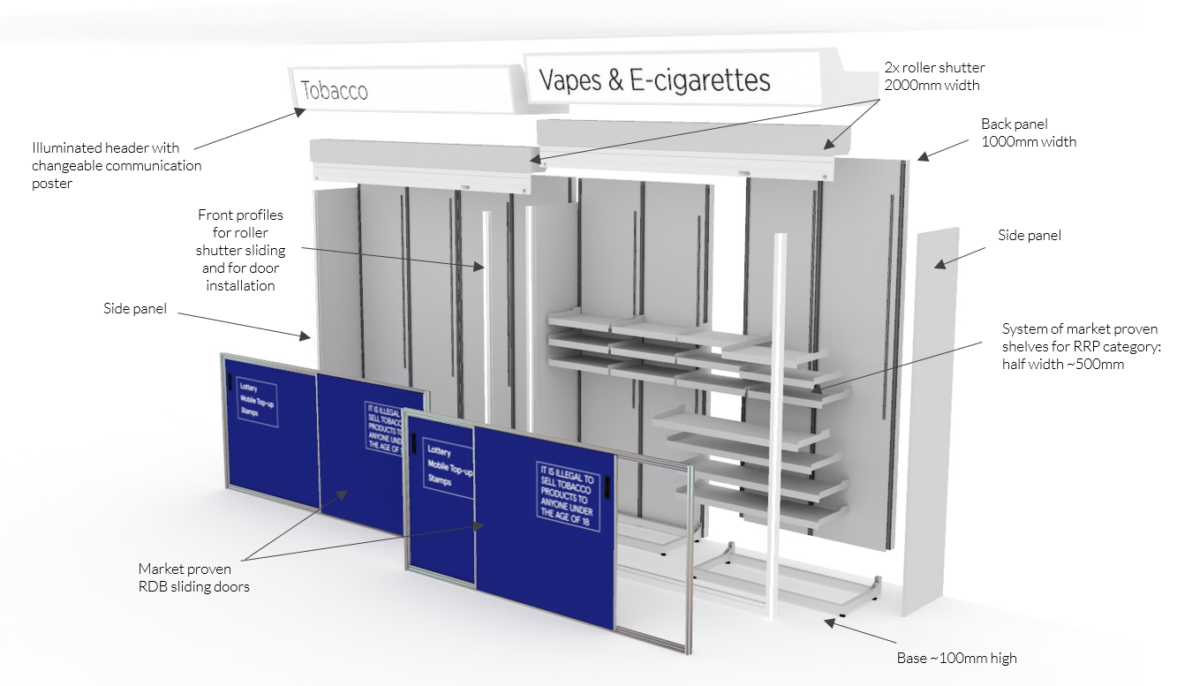 Main values of CMS:
Very good visibility of the categories which are still out of RDB restriction – on the consumers eye level
Market proven gantry construction based on the perfect.ONE system
Modularity and flexibility in adaptation of all zones in gantry unit
Limitless number of marketing accessories
Future oriented  solutions:

additional RRP shelves instead drawers
sliding doors installation on RRP category

Simple and quick assembling by two fitters
Failure free high quality components and easy access to replace
Possibility to provide by Perfecta all elements of needed new gantry system
full presentation of CMS >>
Stay tuned and be ready for more news about CMS in upcoming weeks.